Designer of visual experiences, we put our engagement to cutting edge technology to the service of concrete needs. In 2018, we joined an international digital services company, the Advanced Schema group.
Our common ambition: to offer greater expertise in digital transformation and to demonstrate the power of virtual reality and augmented reality as a means of more effective communication for brands. We believe in this formidable challenge, because the demands of communication will invariably turn toward these technologies.
TOGETHER, LET'S MERGE THE PHYSICAL
AND DIGITAL WORLDS
with the latest 3D digitalization technologies
On the frontier between reality and virtual reality, physical and digital, new real-time 3D technologies are revolutionizing our vision of digital technology. With Arforia, free yourself from constraints and offer yourself the possibility to think "outside the box" to better express the full potential of your business. The concept?
Provide your audience with a life-size, immersive experience in which individual, place and data are combined into ONE.
Arforia is a team of experts with diverse and hybrid profiles including architectural designers, 3D artists, developers, IT engineers who share:
Agility and versatility
A sense of aesthetics
Technical know-how
Passion for technology
A capacity for adaptation and resilience
At Arforia, we see technology as an accelerator of creativity and not as a constraint. Our expertise is recognized throughout the 3D/XR value chain:
Conception and design
Interface and User Experience (UX)
Real-time rendering
Development, integration and deployment
Training and help in getting started
Because each project responds to different issues and addresses different targets, we use multiple technologies.
Because each project is unique, we develop applications using a wide range of platforms, from the most immersive to the most accessible.
WebGL (Web 3D)
OS : Mac, Windows
Environnements tactiles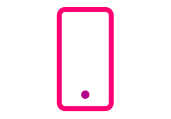 Tablettes / Smartphones
Appstore
GooglePlay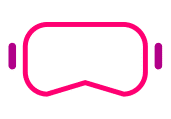 casque 3D VR
Oculus RiftS / Quest
HTC Vive (Pro)
Valve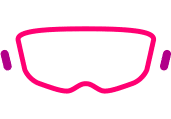 Casque 3D AR
Magic Leap
Microsoft Hololens
Because each project has its unique technical specificities, we design applications in a multitude of technological environments.

VIRTUAL
REALITY
PLATEFORMS



MOBILE VIRTUAL
REALITY PLATEFORMS



AUGMENTED REALITY PLATEFORMS



From design to hosting, including development, infrastructure and R&D, we master the digital chain from A to Z. Beyond the creation of visual solutions themselves, we support you in the development of your project with an individualised approach involving business analysis and advice. Let yourself be guided. Arforia opens up new perspectives.